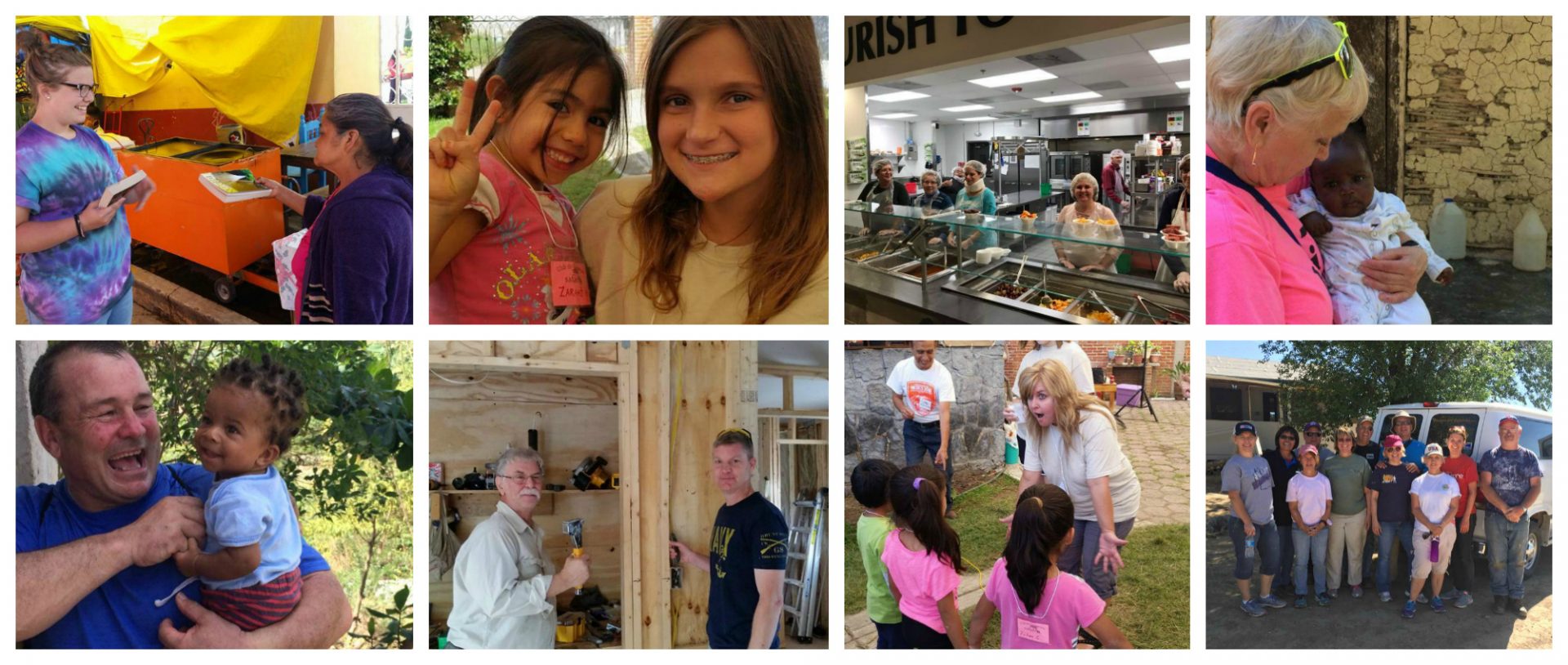 The World Missions Ministries of Calvary Bible Church serve to facilitate the accomplishment of the Great Commission (making disciples) and to encourage practical demonstrations of the love of Christ to those in need through faithfulness to the Great Commandment.
The Great Commission: Jesus said, "All authority has been given to Me in heaven and on earth. Go therefore and make disciples of all the nations, baptizing them in the name of the Father and the Son and the Holy Spirit, teaching them to observe all that I commanded you; and lo, I am with you always, even to the end of the age." – Matthew 28:18-20
The Great Commandment: Jesus said to him, "'You shall love the LORD your God with all your heart, with all your soul, and with all your mind.' This is the first and great commandment. And the second is like it: 'You shall love your neighbor as yourself.'" – Matthew 22:37-39
To accomplish these objectives the World Missions Ministry, under the leadership of the Elder Board, is organized into four focused teams.
Elder Leadership and Oversight Team

Administrative Team

Missionary Encouragement Team

Short-term and Special Missions Team
Missionary Encouragement Team
The MET focuses on practical demonstrations of care and support to encourage our missionaries and their families. This team maintains communications with our missionaries, promotes congregational awareness of their needs and ministries, and facilitates prayer for them. The MET also serves to extend hospitality to visiting missionaries and hosts special events for their encouragement.
Volunteering – If you are interested in getting involved in this ministry of encouragement, please contact Pastor Ethan Druckenmiller [email protected] for details.
Short-Term and Special Missions Team
The SSMT is responsible for planning and leading a variety of "hands-on" experiences in service to our missionaries, missions organizations, and local community. They identify opportunities, plan trips, recruit teams, facilitate, and lead efforts including cross-cultural missions trips, emergency response and disaster relief efforts, demonstrations of biblical support to those affected by poverty and injustice throughout the world.
Volunteering – If you are interested in getting involved in some aspect of this ministry please contact Pastor Ethan Druckenmiller for details [email protected]